​

Day 4 was a blast...literally! We started the day by launching the rockets that we made in yesterday's workshop.

Having launched our rockets, we went to compare them to the real Saturn Rocket hanging in the Davidson Center. While there, we also climbed in a model Apollo capsule that they used for the Moon missions, and saw the actual Apollo 16 landing capsule. There was a lot of history at the Davidson Center!

After rockets, we completed our next mission. Our goal was to launch the Space Shuttle to the International Space Station (ISS), build an additional structure out in Space, perform a crew exchange, and land the Space Shuttle back to Earth. Ms. Imhoff's job was to perform an EVA where she hung from the ISS in order to build a structure. Mrs. Craven monitored the conditions onboard the ISS and the Space Shuttle to make sure that everything was functioning "nominally" so that the scientists onboard could perform all kinds of different experiments.

After our mission, we took the MAT (Multi Axis Trainer). This simulates what it would be like to take a tumble through space. Check it out below:
Powered by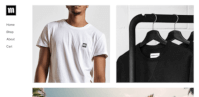 Create your own unique website with customizable templates.