After about 2.5 hours, our cubesat has touched down! Check out our final flight path below:

We had a team of wonderful students from Gloversville High School, alongside Chris Murphy! Representing Ashford, we have student Lily Conway, along with mom Kate Conway, and teachers Dory Manfre, Kate Craven, and Carly Imhoff.

We also successfully retrieved our cubesat, unbroken from its incredible 95,000+ foot high journey!
We will be updating our blog tonight or tomorrow with a final video of the journey. Stay tuned for more cubesat fun as we post more videos and pictures from today, and also as we update with pictures and videos from our journey to Nevada next week!
-Mrs. Craven, Ms. Manfre, Ms. Imhoff

PS- check out our cubesat, pictured below:

Powered by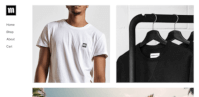 Create your own unique website with customizable templates.